I grew up in an environment where it was taken for granted that you dug the garden every spring using a spade, then, a few days later, you would go over it again with a fork to remove the weeds. During that first digging you would create trenches into which you would pile organic matter. Living in a farming region there was always plenty of farmyard manure available for this purpose. The point being that the organic matter was buried, to be accessed by the roots of the plants you subsequently grew on the plot.
If there was an area on which nothing was grown during winter you might do that first dig in autumn, leaving the turned soil exposed to frost in order to help break it down. Because we had a heavy clay soil, all of this work was deemed essential. That remains the basic principle with which I still garden.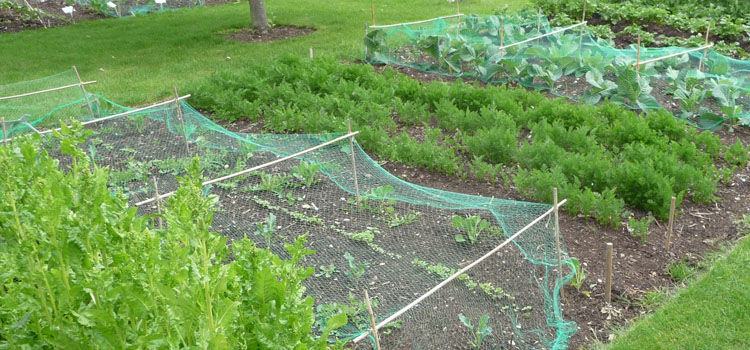 It turns out that my parents were wrong, and so am I. You don't have to dig at all; instead you place your organic matter on the top of the soil and plant into it.
At 77 digging is noticeably hard work these days so I'm going to embrace change, leave my spade in the shed, and have a go at "no-dig" gardening. My parents would probably turn in their graves at the thought!
The same principle can be used to ensure a sustainable source of nourishing vegetables to replace the vast numbers that are imported over huge distances.
#WATWB cohosts for this month are: Inderpreet Uppal, Sylvia Stein, Shilpa Garg, Simon Falk, Damyanti Biswas
Do you have a story about people doing good in the world? Why not share it? Here's what you should do:

1. Keep your post to Below 500 words, as much as possible.
2. Link to a human news story on your blog, one that shows love, humanity, and brotherhood. Paste in an excerpt and tell us why it touched you. The Link is important, because it actually makes us look through news to find the positive ones to post.
3. No story is too big or small, as long as it Goes Beyond religion and politics, into the core of humanity.
4. Place the WE ARE THE WORLD badge or banner on your Post and your Sidebar.

5.Help us spread the word on social media. Feel free to tweet, share using the #WATWB hashtag to help us trend!
Finally, click here to enter your link.